This year I mostly got money for my birthday, which is not a normal occurrence! I thought it would be fun to round-up the different things I spent it on to show you some of the stuff I am loving right now.
Besdata Smart Cover
, in purple - I watch a lot of Netflix on my iPad while I'm cleaning around the house, and I was tired of having to awkwardly prop the iPad up. So far I'm really liking this $10 bargain cover, and the purple color is lovely (I won't be getting it mixed up with everyone else's!). The back piece also keeps the cover from falling off, which my husband's Apple cover does constantly. My only complaint is that the cover does not magnetically snap to the back of the iPad, but it hasn't really been a problem either.
iPod Nano, 3rd generation
, in silver, 4G - I've been wanting an MP3 player for working out or walking around the neighborhood, but it didn't need to be top of the line. I shopped around on eBay & was able to find a 3rd generation iPod for about $30. I've spent the last week going through old CDs & adding them to iTunes, and finally got everything loaded on the iPod last night! I have about 450 songs and it looks like 4G will hold about 600 (not quite the 1,000 advertised).
Pentatonix, "That's Christmas to Me"
- Speaking of music, I've been a little obsessed with this 5 person acapella group ever since they won The Sing-off in 2011. I've loved seeing their successes over the years ~ sold out concerts, #12 You-tube channel, and they were even in the Macy's Thanksgiving Parade this year! Their Chirstmas album this year is great, but I *really* love last year's "
PTXmas
".
PTX, Vol. III
- All three of their albums are on my Christmas list this year, and I had just enough money left to grab the 3rd volume for $5. Amazon has a cool feature that even let me listen to the album immediately after ordering the CD!
Suburbia
- Justin's birthday is 3 days after mine, and we both chipped in some money for a board game. Ever since discovering Catan a few years ago, we have our family & friends high addicted to board games! If you've only played games like Monopoly or Trivial Pusuit, you are missing out!
Little Big Planet
- Now that we finally have a Playstation, ther are so many games to choose from! I'm starting out wirh some oldies like this and Katamari. What are your favs?
Lip balm stain
- Lipstick has never looked right on me, but I found out that I can wear lip balm stains. And even when they wear off, they leave a nice tint on your lips for hours! I previously had two Revlon shades, "Honey" (mauve) and "Crush" (deep berry), which run about $5-6 on big-time sale. This time I tried
Wet 'N Wild
"Rico Mauve", and
Jordana
"Candied Coral" and "Rockin' Rouge" (red). These only cost $3 each at Walgreens, and I think I like them even more!
Born Pretty Store nail stamping plates
- I've ordered studs from this super cheap site before & heard they make some good quality plates too. I picked up
02
,
17
, and
19
at $1.50 each. Shipping is free, but they do take several weeks to arrive.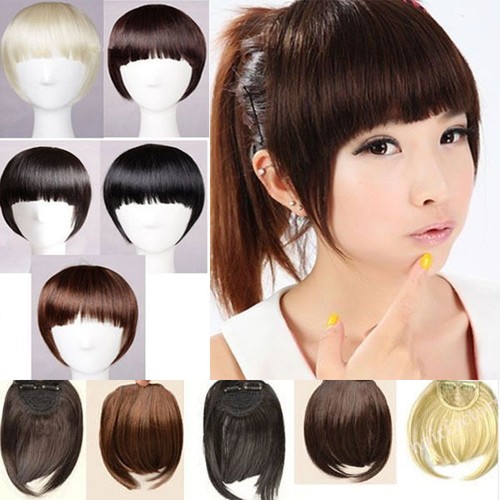 And finally,
clip on bangs!
Girls, you have got to get in on this one. I felt like my haircut could use some bangs, but with little kids I knew I wouldn't be able to deal with the upkeep & they would just be pinned out of the way constantly. Search around Amazon & eBay and for $5 you can get removable bangs in your color, trim them however you want, and even style them with low heat. They even passed my skeptical husband's test once I'd styled mine!