For the guest room I'm planning an orange, red-violet, purple sort of color theme. It sounds a little crazy, but trust me!
I've been looking at purple bed sets lately and am kind of loving all of the ruffly textures! I correctly guessed that Justin would veto the idea, so I'll just share some pretties here.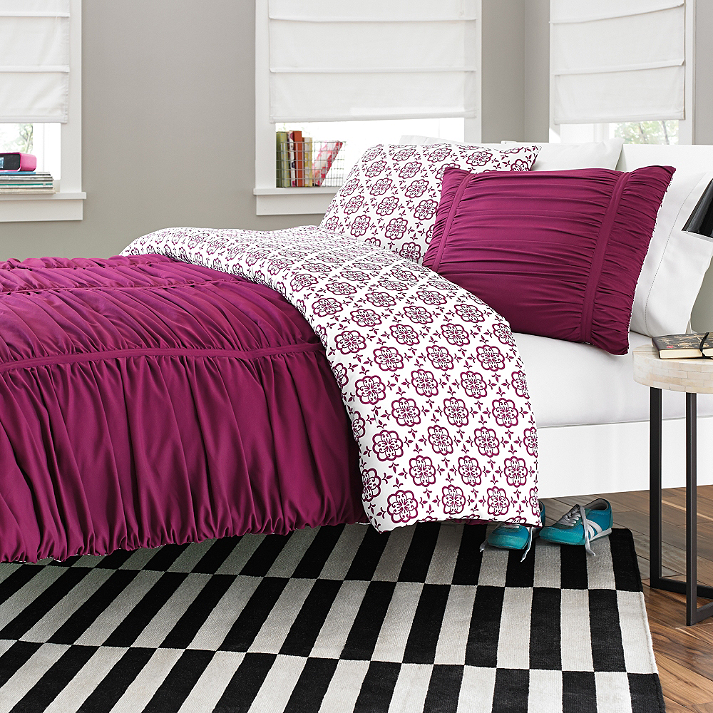 Comforters like these are often photographed dramatically draped on the bed. Which is kind of awesome for those people like me who hate making beds!
Two of my favorites are from Anthropologie, and definitely out of the price range!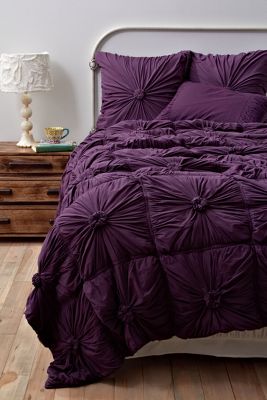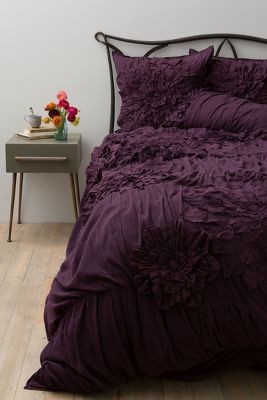 I thought things might be getting a little too crazy, but then I saw the most ridiculous bed set in the world...
Oh my, haha! Can you imagine? You've got to take a running leap to get on that bed.