While I've got plans for each room, the living room has definitely been our main decorating focus for the new house. Nearly everything in our old living room was free or a gift, 10+ years old, and starting to fall apart. It was long past time to replace some things! We decided to ditch the red & black and start over with a drastically different color scheme and all new furniture & decorations.
You probably gathered from the last post that we're using teal, yellow, and gray for the color scheme. I thought the combination might be too crazy, but found some great inspiration pictures through Pinterest. (Click on the pics for their original posts)
I was originally thinking there would just be touches of yellow like these, but then we found so many pretty yellow things!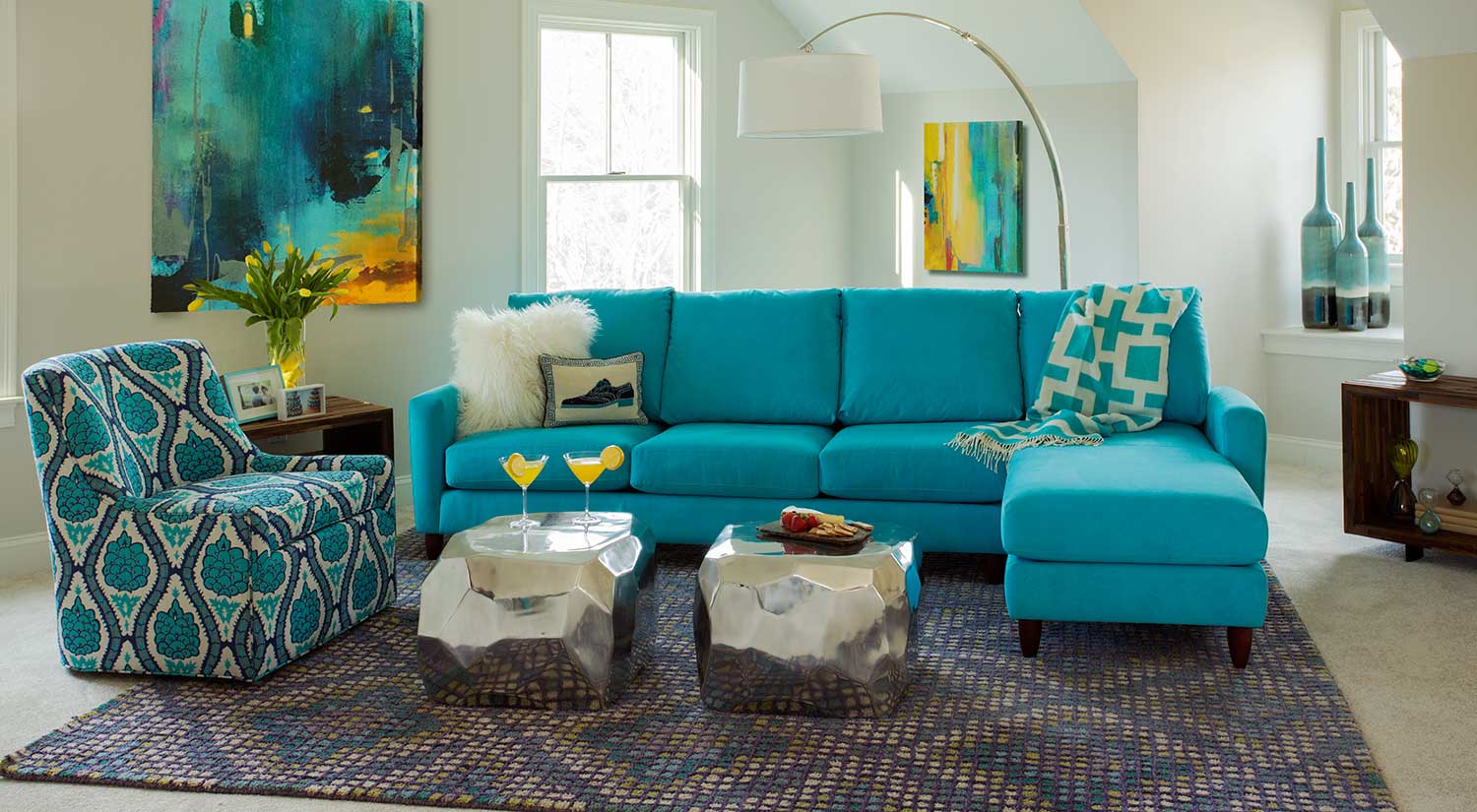 A pretty mix, but a little pale for us...
And my favorites below! (Just nix the red & exposed wood)