I've always been a fan of "modern" decor, but recently started noticing how a lot of the furniture reminded me of the 50's, 60's, or 70's. That's when I discovered "
mid-century modern
", which was basically the modern style of the 30's-60's, but it has remained so popular that it is still a big influence on what we consider modern design today.
For our new couch I was really leaning towards a tufted modern style. Here were some of my top picks, all between $630-$1,100 ~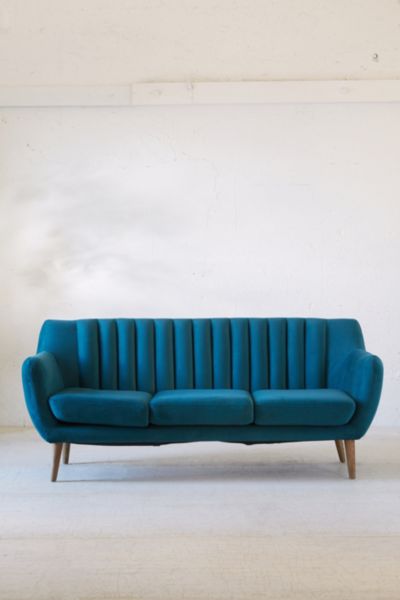 I don't think that these two qualify as mid-century modern, but they do have a similar tufted look ~
I was only searching for tufted couches in teal, yellow, or gray, but if you want an awesome list of mid-century couches in all colors & styles, check out
this site
. 240 couches under $2000!
And we did buy one of the couches above. Can you guess which one?