Recently I shared the awesome
bento supplies
that I got for Christmas, and today I wanted to show you the things that were left on my list that I've picked up since. Click on the pictures if you want to see where anything came from.
Most of the items from my first post were from Amazon or
BentoUSA
, while most of these are from eBay. Unfortunately that means the links might not be active for long, and since they are usually from China or Japan, you're going to wait 2 weeks or so for them to arrive. I'm still waiting on the last two items, but I've been making tons of bentos with the rest of the supplies, so I wanted to get this post up quick so I could start sharing my creations!
First up I had to snag these two sets of shape cutters. The first set cuts head, hair, and lots of face shapes. One flower is a repeat of the shapes from the other two, but on a smaller scale so you could make a parent & child, or just choose the best size for your project. (My flowers were actually yellow, pink, and green instead of the colors pictured.)

And this set cuts all sorts of shapes ~ circles, stars, bows, arms, etc. The shapes on the yellow flower would make great animal ears, and I saw one sample where they used the giant sun shape on a cheese slice, then cut a circle out of the center to turn it into a lion's mane. These give you a lot of possibilities, and I think the two sets work great together.

I also picked up these flower shaped cutters. They are made of metal and can cut through thicker and harder foods, like a carrot slice. I could see myself using these on normal meals or deserts, and really wish I'd had them when I made
Chikuzenni
!
After the cutters, I bought some dividers to help me arrange & separate foods in my bento box. The dividers are called "baran", and the most common type is a disposable version of this
grass divider
, which you can buy in packs of 50-200 for pretty cheap. I really wanted a silicone version that I could wash & re-use though, so I bought the 4 pack below. (I actually found it a few dollars cheaper on
Etsy
, but it was the only one listed.)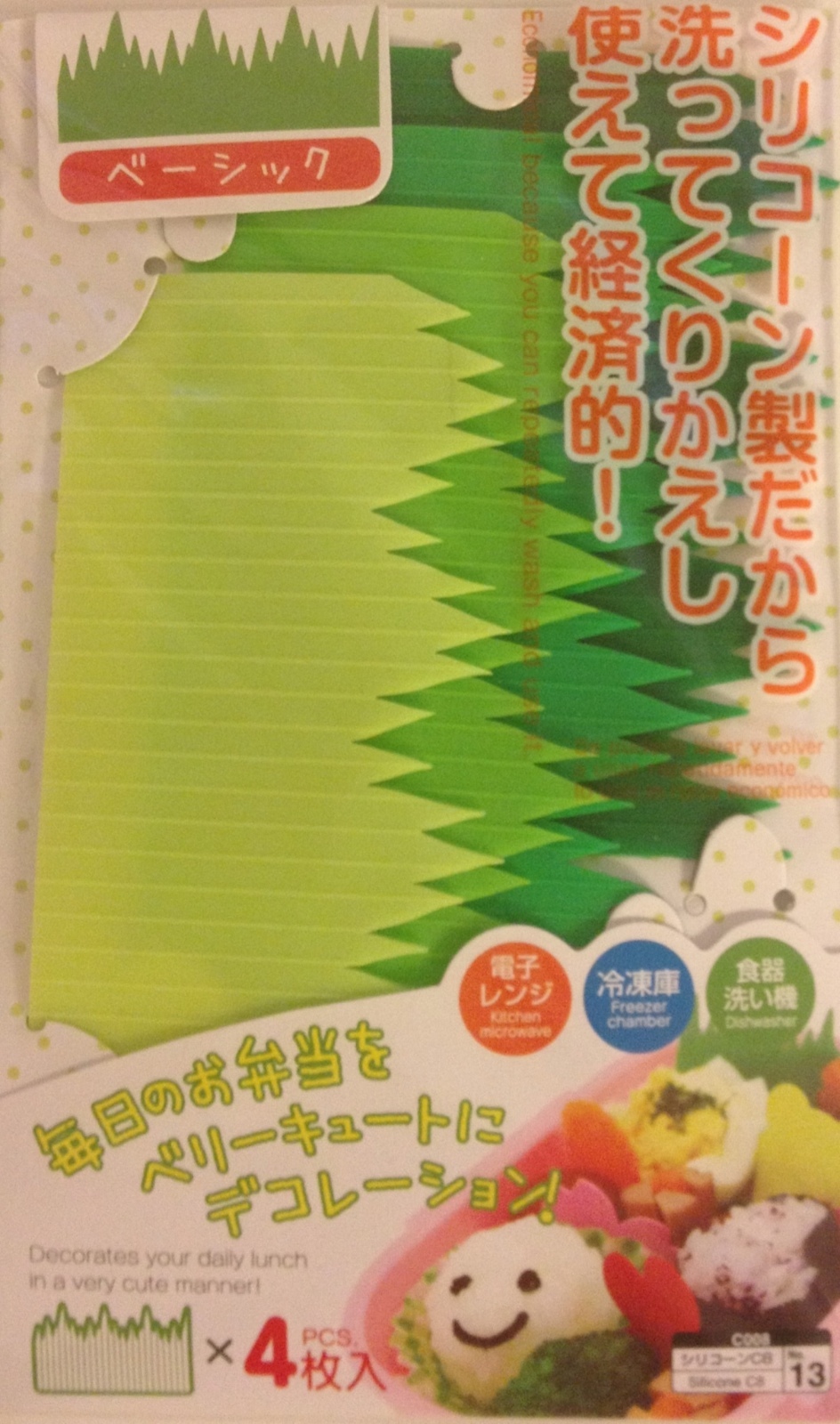 Mini slicone cupcake liners are also a great divider since they can be crammed in any corner and bend to fit the spot. Make sure to check the measurements if you are buying these, because I've seen at least two sizes. These can hold a few items (they will have a top diameter around 7cm/70mm/2.5") while the smaller size might just fit one cherry tomato. Also be sure to check the description of the color ~ I've seen some listings that say they will send a random selection, which might mean you're getting 12 of the same color! This is one of the things that hasn't arrived yet, so hopefully I chose wisely!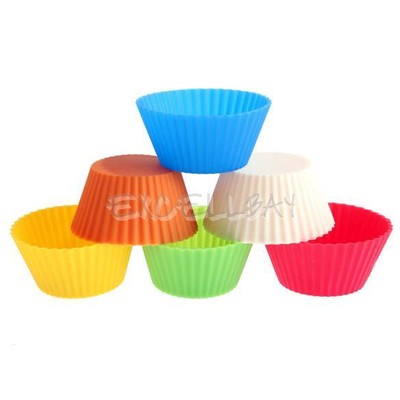 The last item that is also set to arrive soon is a 2nd bento box. I love the red and black color and figure this one would even be safe for my husband to use! I am a little worried about the color though, because when I see this brand on other sites they have a 'pink' box and not a 'red' one listed. No one here is going to want to use a pink box, so I'm anxiously waiting to see which it will be.

Now that all of the introductions are out of the way I can't wait to post some of the lunches I've made!