I had a lot of bento stuff on my Christmas list this year and got some fun new supplies!
I did a bit of comparison shopping to start out with so that I could include a link for each item at the cheapest price. Some things were cheaper on eBay, some on Amazon, and I also found a lot of great deals on a new favorite,
BentoUSA
! They have a flat rate $6 shipping, so you can keep the prices low if you are ordering 5+ items, but for singular items you are probably better off checking the first two. (For that reason I'll mostly be sharing Amazon links here, unless something is unavailable or dramatically pricier. Click the pics below for shopping links.) There are probably lots of other great bento supply stores out there, but I'm new at this!
Here is my first bento box (Japanese lunch box), featuring a cute bear named Rilakkuma & his friends. I figured this was a good one for either me or Orson to use, but now I'm feeling a little possessive! The box can be used with one or two trays and even includes chopsticks.
I've seen a lot of bento blogs where the moms seem to just have a plethora of cookie cutters and decorative toothpicks. (Halloween bento? Cut the sandwich in a pumpkin shape, spear something with bat toothpicks and call it a day!) They're not bad, but I'd rather be a little creative & not spend a fortune! With a few circles you can create a person, a bear, a frog, a snowman, etc. Add in some other basic shapes and the possibilities are endless! I tried to keep this in mind and pick supplies that could be used in a variety of ways.
I love these tiny alphabet cutters! They can cut things like sliced cheese, lunch meat, or thinly sliced vegetables to add a cute message to the meal.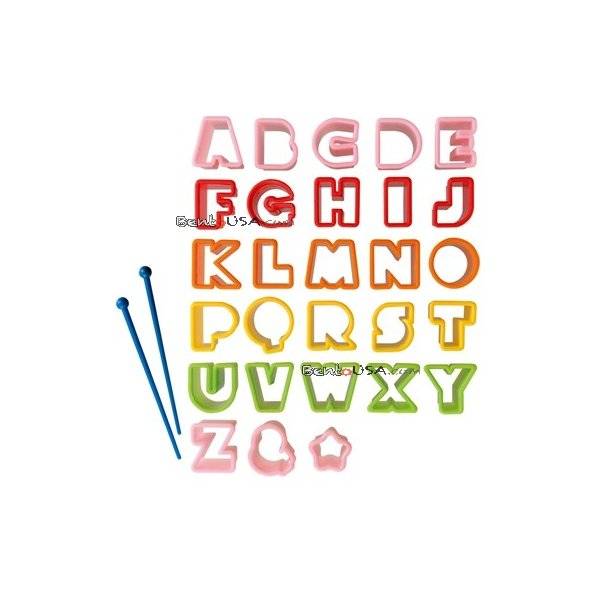 I did get a few decorative picks ~ tiny animals and hats. They can be used to hold things together in the box, to eat with (like chunks of fruit), or just added for cuteness!
When Orson heard the hats were for food he laughed and laughed! Yet when I put some on his dinosaur shaped nuggets, he yanked them off in disgust. I don't know what to do with this kid.
These are tiny cups for sauce or yogurt, etc. Orson is a ketchup fiend!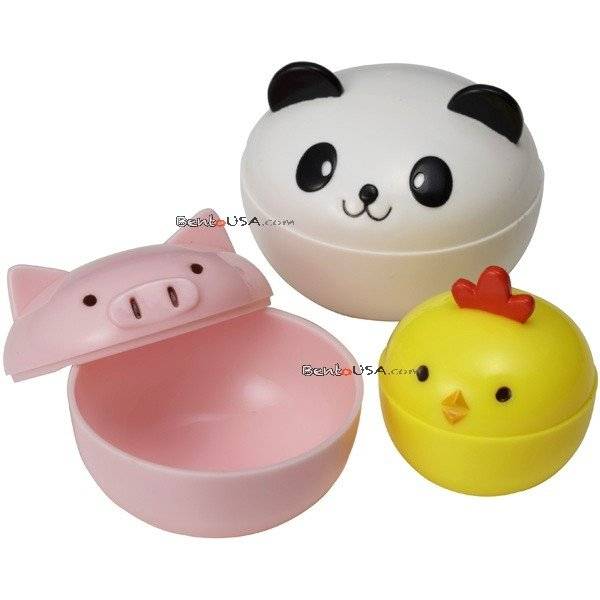 Justin's mom snuck this dinosaur shaped sandwich cutter into my stocking...
Along with a car shaped egg mold! For this you take a hard boiled egg, peel it, and put it in the mold while it is still warm. Let it cool in the fridge and the egg will keep the shape.
I also have a heart and star set from long ago ~
And you might remember the face punches I bought a while back that can be used with sheets of nori (sushi wrappers) for quick faces ~
After Christmas I couldn't resist picking up the last few left on my list. They are so cheap! I bought some shape cutters and dividers to help me arrange things in the box. I also grabbed one more box that is so neutral even my husband could use it. Now I just need to start using this stuff!