I had fun talking about bentos with my mother-in-law recently. She's known about them for a long time and has a ton bookmarked. She even has a few supplies and books, but hasn't made anything with them yet. When I checked out her book collection I was surprised to see one I had bookmarked myself! I borrowed two and was very glad to have the chance to flip through them.
Kawaii Bento Boxes
was first published in Japan and then translated into English, and it shows. If you are not familiar with Japanese cooking there are going to be a lot of ingredients you don't recognize, and there is usually not any information about them. I was surprised that the book seemed mostly focused on recipes rather than food decorating ideas. While there were lots of bento-friendly Japanese recipes, I'd probably pass on this one.
Yum-Yum Bento Box
was written by two Japanese moms for an American audience, and I found this one a lot more useful. I felt like most of the decorations would by easy to come up with on your own (for example, make a green rice ball into a frog head, or a pink one into a pig), but this would be good inspiration when you are drawing a blank. I did notice a few small errors that might be confusing, and the pictures were lovely but too shallow in depth (things in the back of the box were blurred, even when they included a recipe for those), but those are minor complaints! It is definitely a good source for those just starting out in bento.
Bento #5: Mushroom
When my son saw the cover of that book he requested the smiling mushroom (top right), and he wanted it on noodles just like the book. When he saw his lunch he actually said, "Is this for me? Yay!", and ate it with a big smile on his face.
Top:
Green peas
Middle:
Orange slices. I don't normally cut them this way but I think I will from now on. So pretty!
Bottom:
I used the curve of a pepperoni to create the top curve of the mushroom, then trimmed off the bottom and cut out a few holes for spots. I laid that on a slice of white cheese and cut around the shape, adding a stem. I had to get creative for the face though, because my nori face punches were way too big. I used half of the animal mouth (see the bento below) for his smile, then trimmed down the circle eyes. That was way too difficult though, so I dug out my
mini hole punch
for the future!
For the base I used a half pack of ramen and topped it with the mushroom and a couple of flowers cut from pepperoni. I cut a small circle in the middle of the flowers and inserted a circle of cheese so the centers would stay put.
Supplies Used: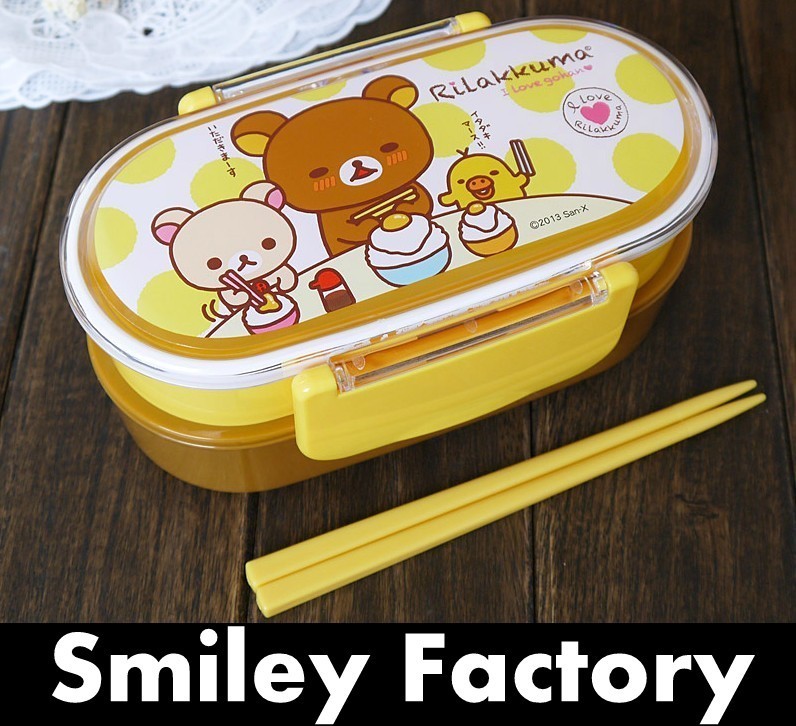 Bento #6: Bear Face
This bento also took some inspiration from that book. I liked the way they cut a meatball in half to create bear ears so I tried it out with the last of the chicken bites. The color was a little too far off (as was the snout), but not terrible. This whole box was thrown together with leftovers.
Top:
My silicone cupcake liners finally arrived! I thought they were going to be mini but they are normal cupcake size and fit great. The cup is filled with chunks of roasted butternut squash.
Middle:
I filled the base with coriander rice and a small hamburger patty for the bear's head. The ears are a chicken bite cut in half and the face was created with sliced cheese and punched nori.
Bottom:
Roasted green beans with a few stars cut from the squash for color.
Supplies Used: